Services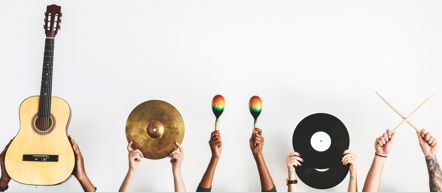 Telehealth Music Therapy Sessions
Individual and group music therapy sessions available over a HIPAA compliant virtual platform.
Individual Music Therapy Sessions
Individual music therapy sessions are provided at Ann Arbor Music Therapy's Studio located at 726 Brooks St. in Ann Arbor.
In-home music therapy sessions aare available to clients unable to be seen at our studio space and will take place in your own home, assisted-living, treatment, or residential facility.
Group Music Therapy Sessions
Group sessions can be contracted directly by schools, therapy centers, treatment facilities, assisted-living facilities, or skilled nursing facilities.
Group music therapy sessions can also be formed by us based on age, developmental level, and common clinical focus. Group sizes range from 2-6 people.
Social/Emotional Skills Music Therapy Groups
Social Skills Music Therapy Group sessions are offered intermittently. These groups are for school-aged children and adolescents focused on developing emotional and social skills through music with peers. Groups are made up of no more than 8 clients. Please email for details on our next session.
Please contact us for information about our private pay session rates. Sliding scale may be available for individual and group sessions. Insurance is not accepted, but invoices can be provided to submit to your insurance company for reimbursement if covered.